China's film making industry is centred around the Beijing district of Haui Roi and, believe it or not, it's bigger than Hollywood and Bollywood in its output.
It was exciting to be asked to work in this interesting area and to create a hotel that would accommodate a wide variety of showbiz guests, from film stars to humble runners.
This was a unique project which has produced a unique hotel. Our creative starting point was the contrast between backstage on a film lot and the stage sets itself – the raw and the polished.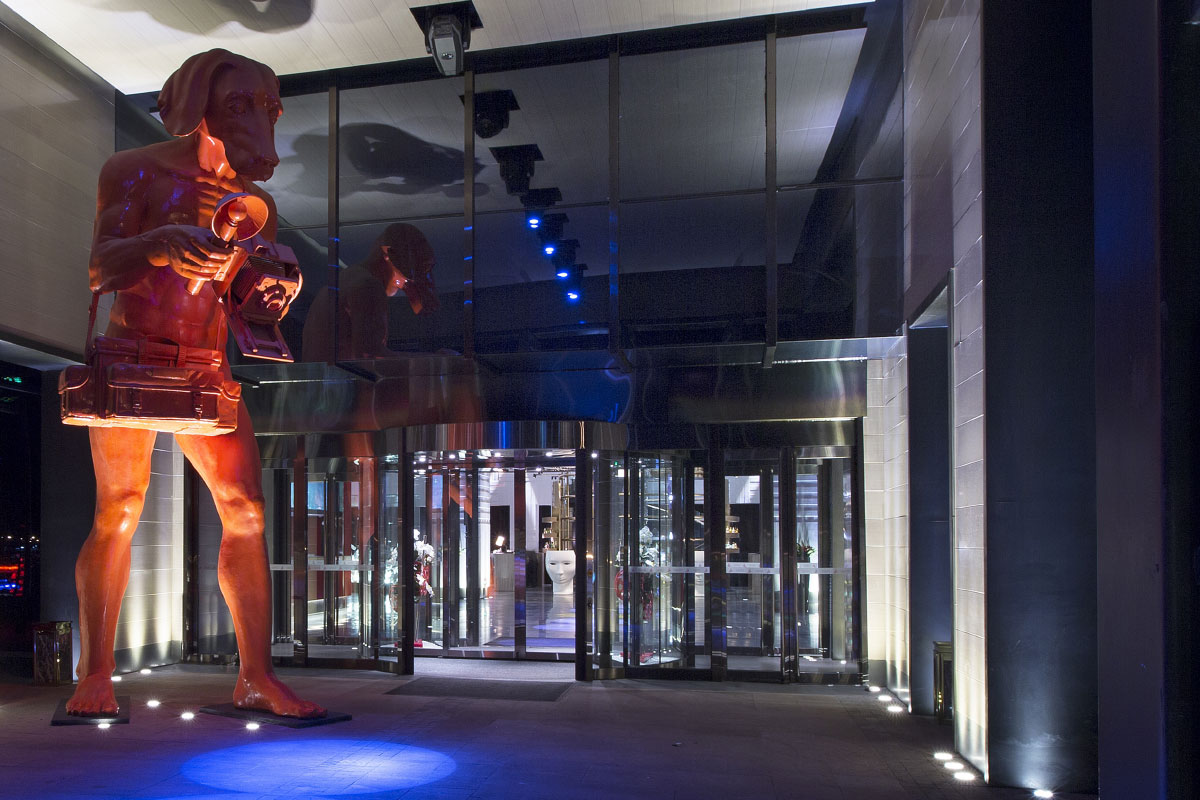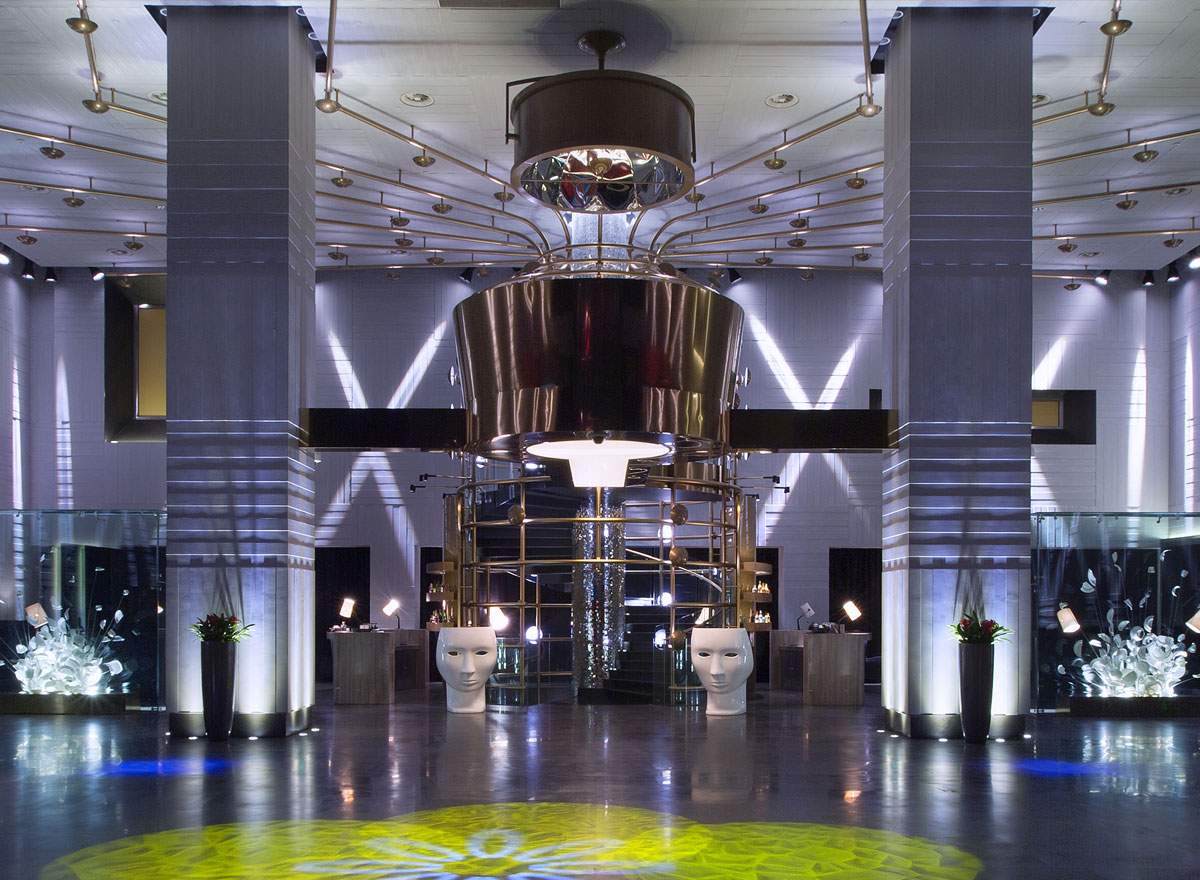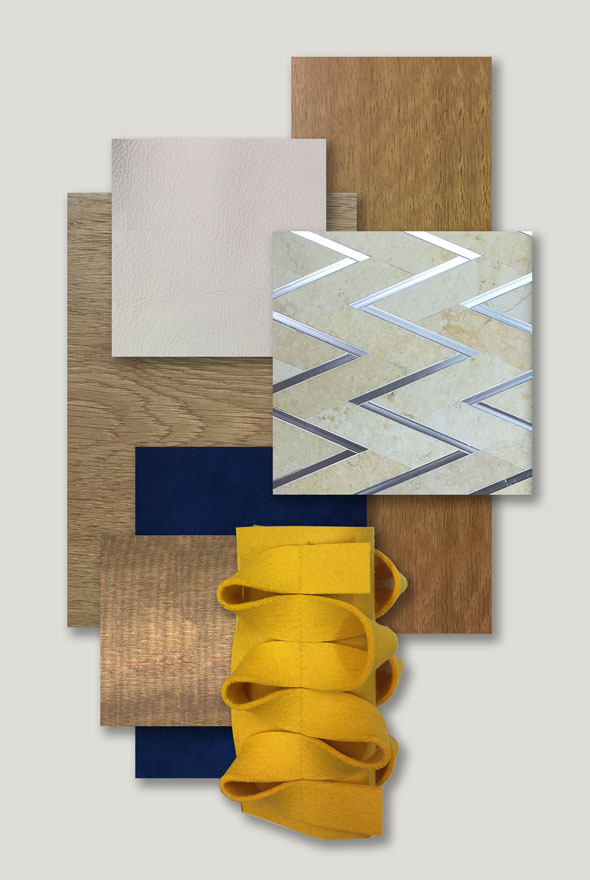 All this became theatre when dramatic movie lighting was applied.
The 280-room hotel design also included club lounges, ballroom and meeting rooms, spa, gym, a unique games room, a 15-room Karaoke club Lounge and a residential club.
Our concept drew on conflicting elements – the rawness of concrete and scaffolding (the infrastructure of the film lots) set against the richness and often flamboyance that can be created on the stages set.
MATERIALS:
–
Accent fabric
Metal
Unique wall finish
Concrete