FEATURED PROJECT
The William Inglis Hotel
NEW SOUTH WALES, AUSTRALIA
One hotel and 850 stables for some of the most valuable horses in the world – that's a project brief that you only hear once.
When the thoroughbred horse sales company, William Inglis and Sons, vacated their historic equine sales complex at Randwick, Sydney, the renowned company came to us to design their new home at the Warwick Farm racecourse.
The result is a smart new 150-room hotel, sales centre, stable and hospitality complex, in a unique new facility for Australia.
The hotel, operated by Accor under the M Galley brand, converts to a sales centre and accommodation for the horse sales 32 days of the year. The rest of the time the auditorium can be used for anything from large weddings to rock concerts or theatre productions.
Our challenge was to create a hotel that would satisfy the needs of the most discerning race horse owners flying in from all over the world for the sales days, to the needs of the average Accor guest seeking accommodation in the area.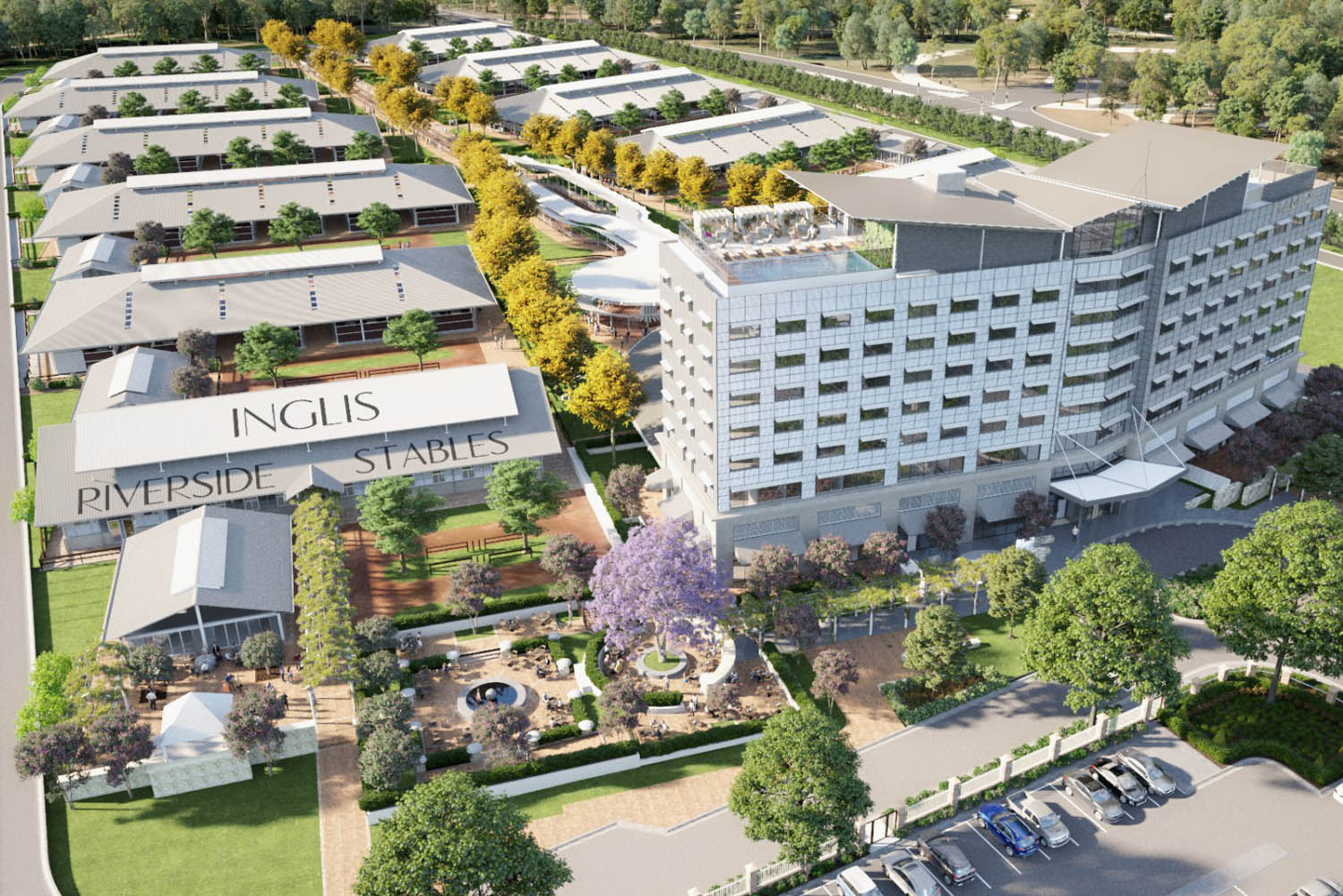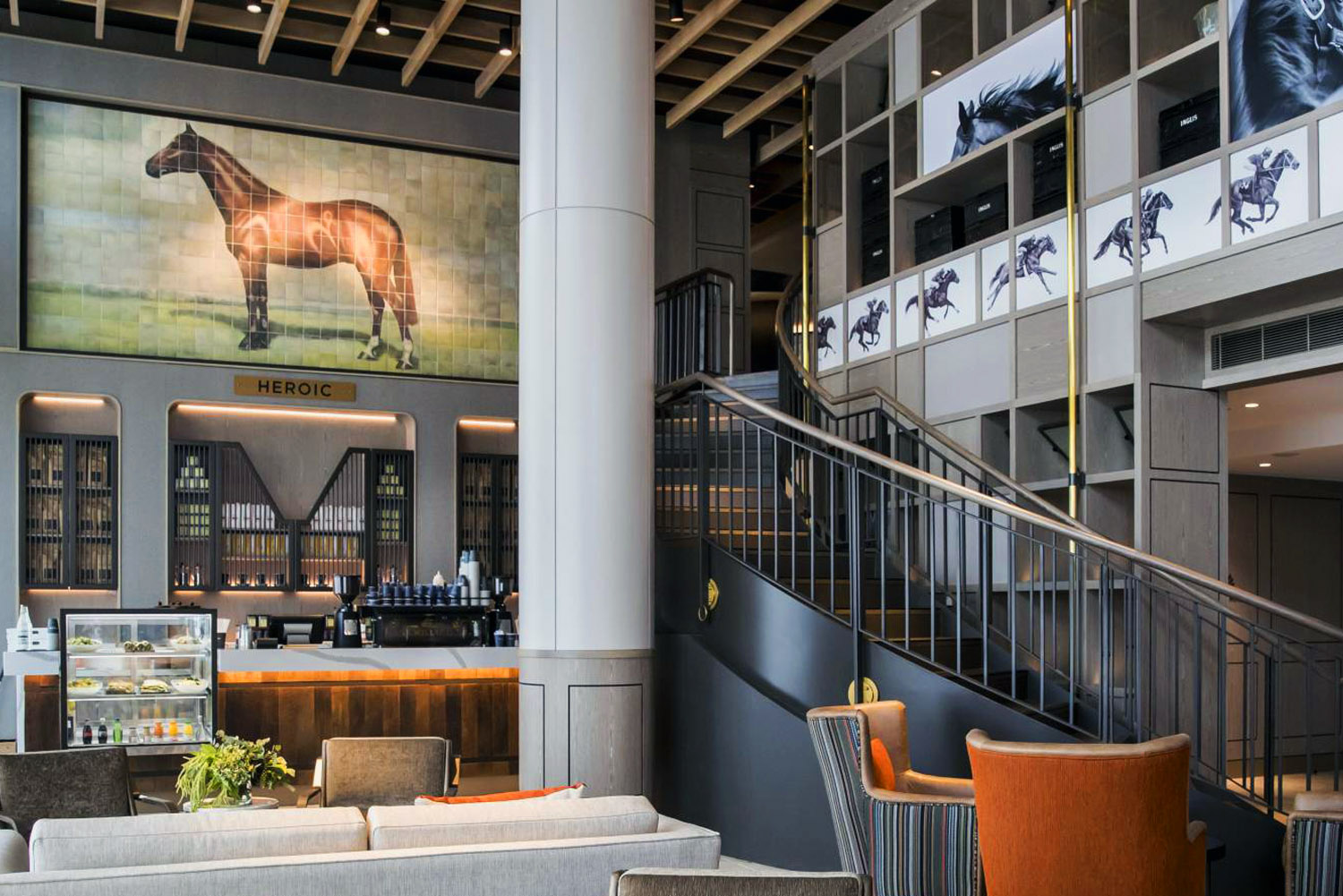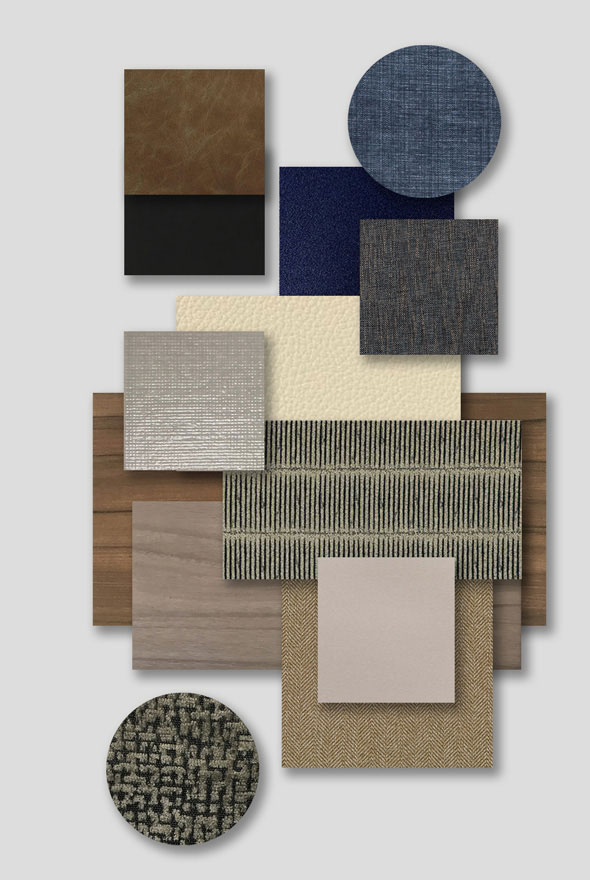 An important aspect of the Inglis brief was to preserve the cultural and historical aspect of this revered company, and its contribution to Australian rural life.
Much of the Inglis family's memorabilia, as well as recycled materials from their old headquarters have been incorporated in the design, including the extensive use of recycled timber.
Each guestroom is named after a race horse which was either breed or sold by Inglis, and custom artwork and signage celebrate these famous names.
FEATURE MATERIALS
–
Black metal
Aged leather
Brass accents
Velvet upholstery