It's a Hilton that doesn't really look like a Hilton, but more like a boutique property.
Our client for this project likes the hotels they own to have character and a genuine acknowledgement of place, so that's what we delivered. From the moment you enter the hotel you get a sense of Auckland harbour and not just because of the hotel's panoramic views across the water. The colours and textures, the nautical references and the gentrified wharf-y atmosphere gives the lobby area a distinct personality. The reception desk itself has been crafted like a clinker–built yacht hull and a flotilla of resin boats sailing across the ceiling, from the porte cochere to the reception desk, lights the way for guests.
The finished result is far from a stereotypical Hilton. There is a circular fireplace in the lobby lounge and the public areas boasts beautiful timber joinery lovingly made by local craftsmen that adds to the cosy atmosphere.
The stunning mural of an America's Cup yacht that graces the central stair is by J. Steven Dews, a renowned maritime artist.
The commission was for the complete refurbishment of the hotel including the conversion of a large penthouse apartment into 21 new guestrooms.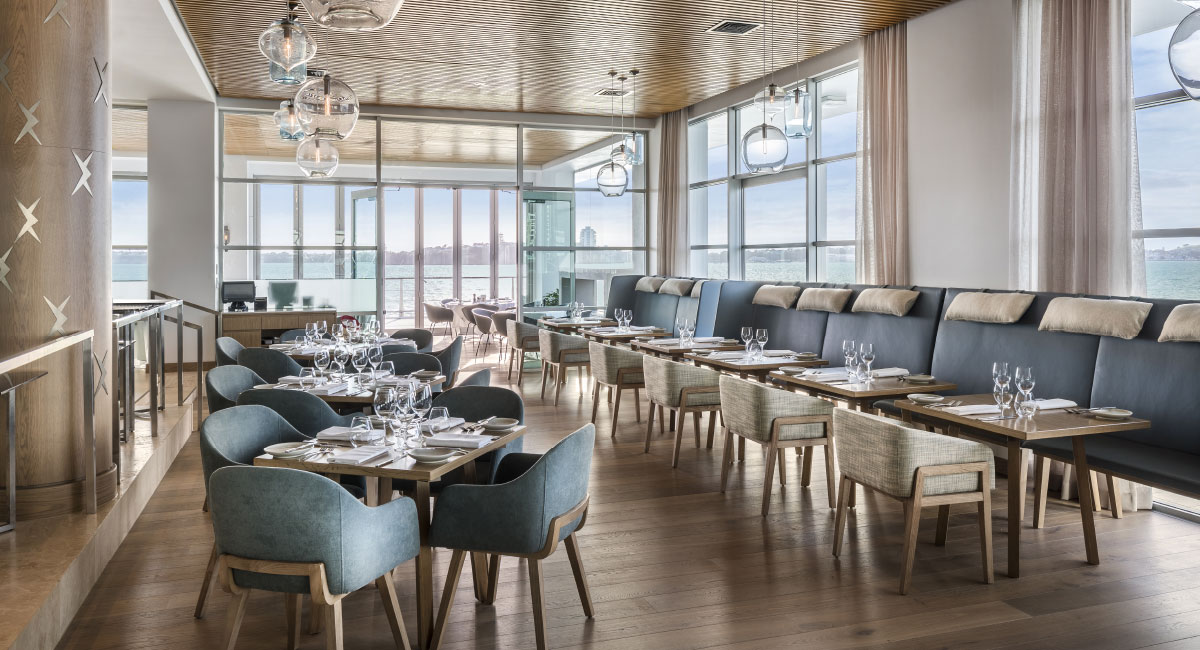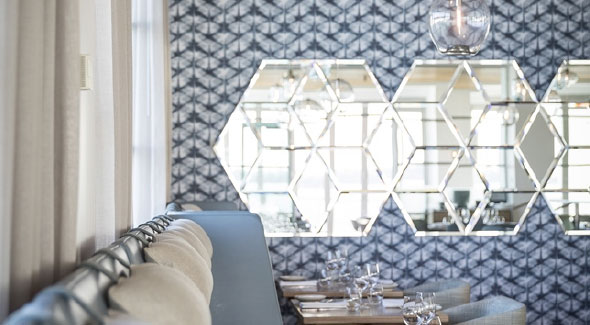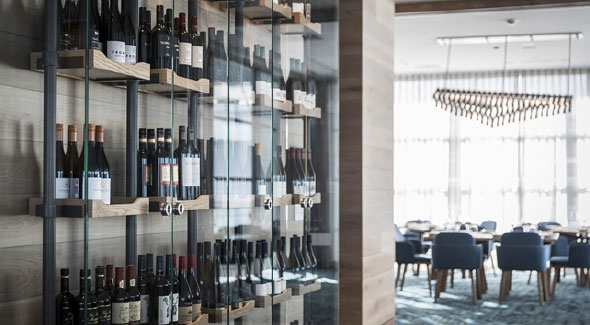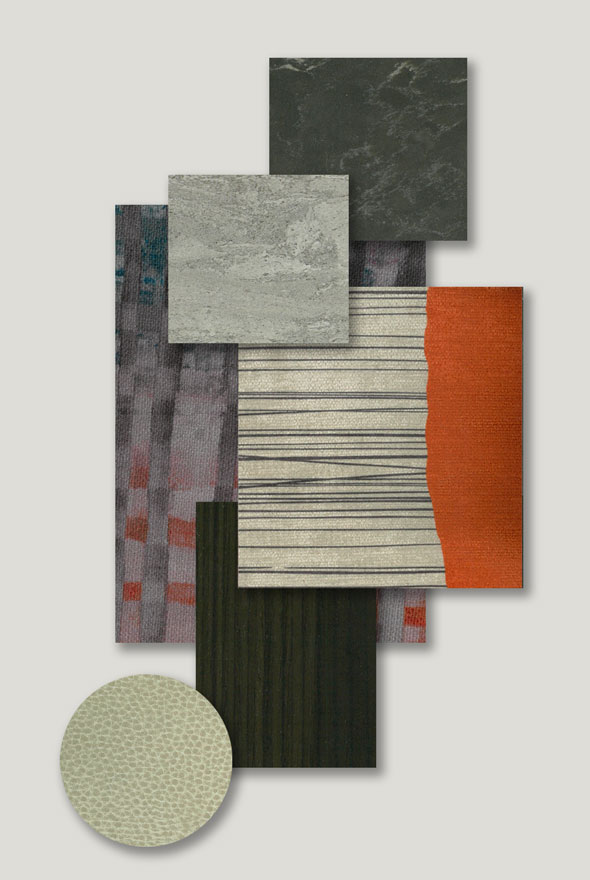 The Hilton Auckland occupies a special location on Auckland's wharf with panoramic views across the harbour.
The design for the hotel has a strong sense of location and the harbour is reflected in the interiors. In the guestrooms there is a striking 'art panel' headboard and a custom carpet which mimics a gently rolling sea.
FEATURE MATERIALS
–
Custom designed bedhead fabric
Rich timber veneer
Natural stone