Giant lanterns that appear to be floating in the space are a central feature of this hotel's new lobby.
We were asked to bring flavours of the Pan Pacific brand into the design and this is one of the ways we did it. Think of the paper lanterns that are sent into the air during festivals and propelled by naked flames. These lantern-like canopies float over a body of water in which there are islands of seating pods and timber walkways and bridges.
The refurbishment of Pan Pacific, Singapore was fast-tracked from commission to re-opening in 18 months and created a new image for the brand's properties across the region beginning with this 750-room flagship hotel.
CHADA's brief was to set a benchmark for the Pan Pacific brand melding its core values – to evoke the Pacific region whilst embracing Singapore as a location.
Our starting point was to devise a unique pattern with particular reference to the roots of the hotel and the brand and to weave this pattern throughout the interiors – in carpets, fabrics, ceiling coffers and various finishes.
The vast atrium lobby is the first hotel in Asia to be built in this style. It was designed by the renowned architect, John Portman, in 1974.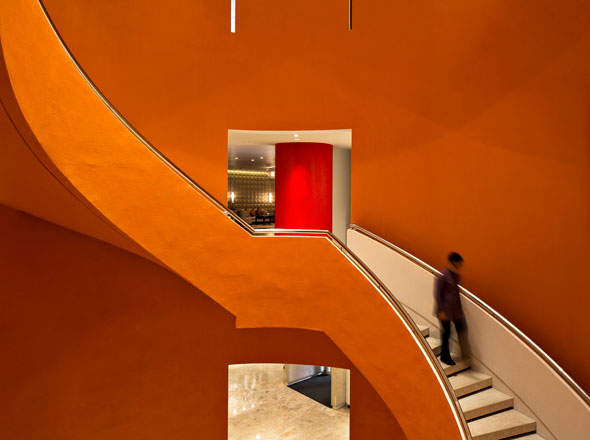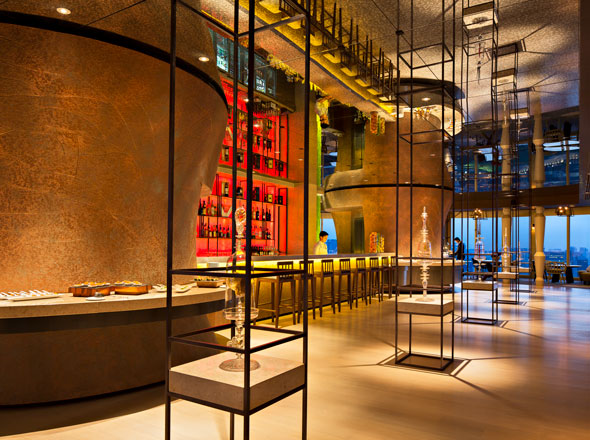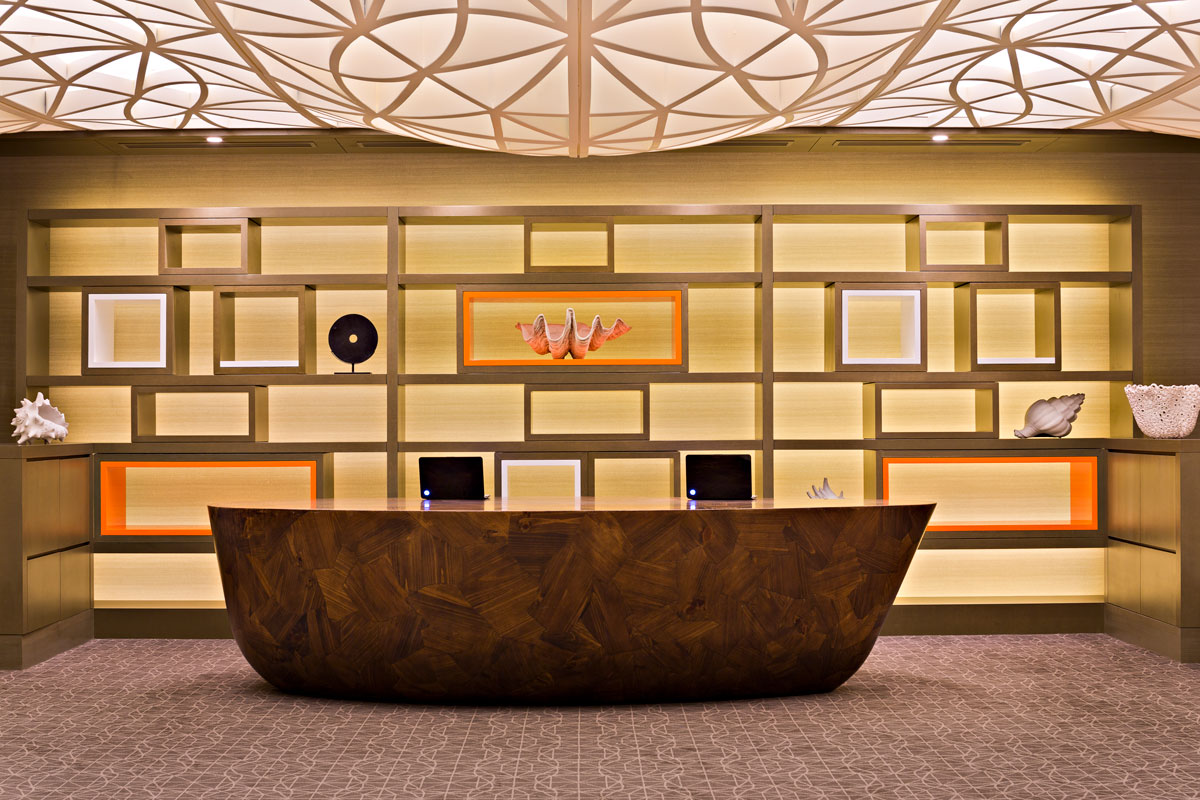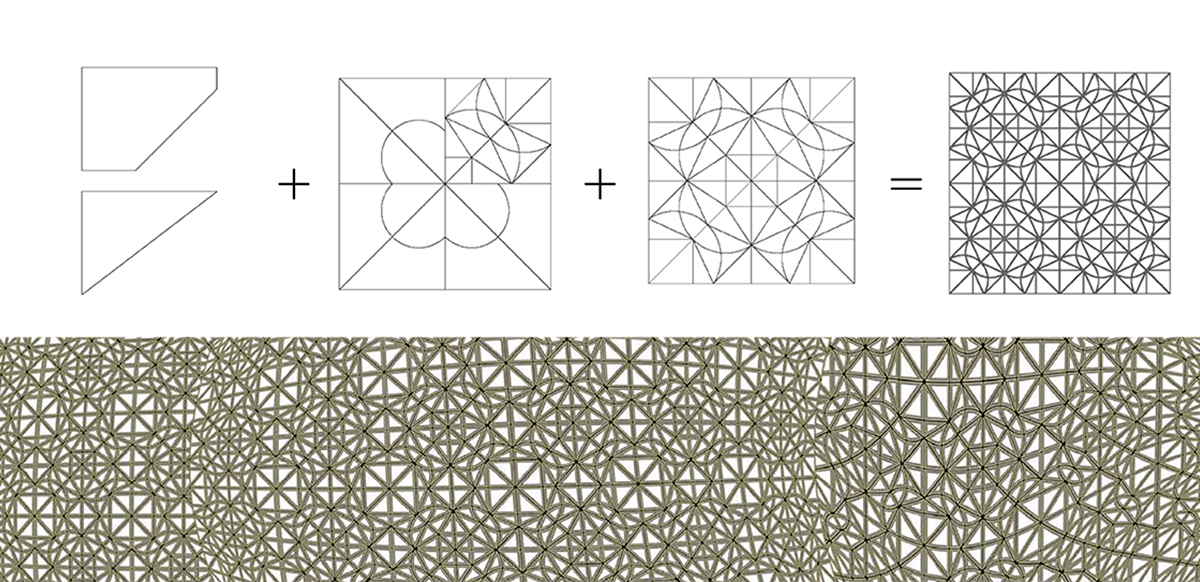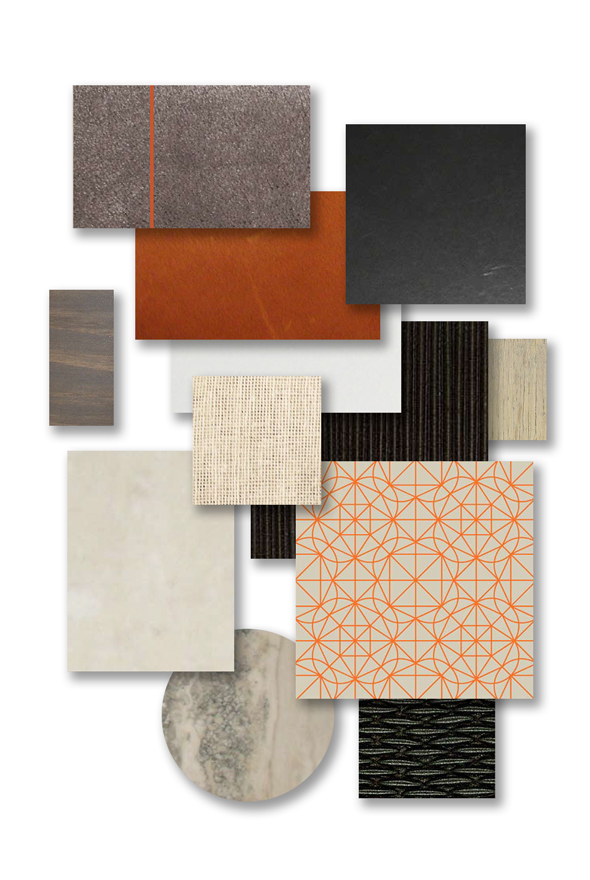 The hotel was closed for only four months, so the design was geared towards a 24/7 fit-out. CHADA worked closely with local Singaporean manufacturers and contractors to resolve their design for this fast track build programme including re-cycling of materials, such as timber and stone and refinishing materials on site to reduce the environmental cost of the project.
FEATURE MATERIALS
–
Marble
Guestroom Fabric
Custom pattern
Timber veneer